Thank you!
Thanks for contacting David Banner Joinery. We have sent them a text and an email with your query. They should be in touch soon.
Founding Member
This company has had their insurances and documents Verified
Formed in 2014 David Banner Joinery is built on the foundations of 37 years of Joinery work and can help with most aspects of...
Founding Member
About David Banner Joinery
Formed in 2014 David Banner Joinery is built on the foundations of 37 years of Joinery work and can help with most aspects of your project/renovation including Grade II listed applications.
Founding Member
David Banner Joinery Skills
Carpenter / Joiner
Flat Pack Furniture Assembly
Fitted Furniture
Laminate Flooring
Log Cabins / Timber Framed Building
Wooden Flooring
Wooden Staircases
Wooden Casement Window
Wooden Decking
Wooden Doors - External
Wooden Doors
Wooden Windows
Fitted Bedroom
Skirting Boards
Wooden Radiator Covers
Wooden Shutters
Kitchen Fitter
Kitchen Installations & Repairs
Wood / Laminate Kitchen Worktops
Builder
Porch / Canopies
Staircases - Wooden
Internal Renovations
Garage / Outbuilding Construction
Tradtional Craftsman
Wooden Doors - Internal
Period Restoration
Bespoke Furniture Design and Build
David Banner Joinery Accreditations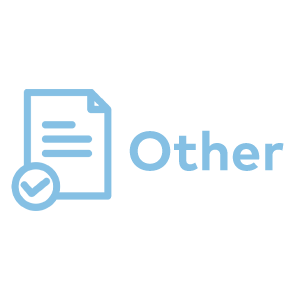 Other (2)
East Midland Educational Union - Craft Course Certificate - 585 Carpentry and Joinery
---
National Joint Council - Completed an Approved Apprenticeship in The Craft of Joinery
All Advice by David Banner Joinery Advice
Sometimes you need a little bit of advice before hiring a trade. Our community of professional trades are here to help.
How much do built-in bookshelves cost?
The cost of built in bookshelves will vary hugely depending on size, design and materials finish. The cheapest option is to construct from moisture resistant MDF (medium density fibreboard) a good building material that can be hand painted by the end user to a reasonable finish. Pine is also an economic flexible material that can either be painted, varnished or waxed. At the other end of the scale would be hardwood veneered boards or solid hardwood. It is usually possible to add options such as adjustable shelves depending on the intended use. It's always worth investigating the sustainability of any materials especially hardwoods.
See Answer
What is the best design layout for a large kitchen?
The question of the best design for a large Kitchen is much the same as the best design for any Kitchen. Much depends on taste, budget, design constraints within the building and practicality. If you intend to stay in the property for sometime then design a kitchen that works for you best, if the intention is to sell the property then the design has to appeal to potential buyers with as much wow factor as you can. Most suppliers offer free design services, make the best of this and get the views of several planners before you decide.
See Answer
Why does my kitchen sink smell like rotten eggs?
The usual reason for the bad smell is a build up of fats, grease and food waste in the water trap beneath the plug hole that bacteria thrive in. As these grow they give off the smell. An off the shelf drain cleaner will normally solve this. If its very blocked the trap may need to be removed and cleaned. However there can be underlying reasons for a build up. The waste pipe may not have enough 'fall' (the slope that is needed to ensure water can flow away easily). I have seen some that even slope uphill with obvious results. Also many newer houses have the waste pipe going straight into the soil pipe. If the system has been added to i.e. for a washing machine the additional flow can cause a vacuum and siphon the water from the sink trap allowing smells from the drain to travel up the pipe. So. 1, check the pipework. 2. Try an off the shelf drain cleaner. If that doesn't work then remove the trap to clean it.
See Answer
David Banner Joinery Recommendations
No Recommendation
A trade hasn't left a recommendation for David Banner Joinery
David Banner Joinery Contact Details
Phone: +44 7941517390
Mobile Phone: +447941517390
Website: www.davidjoinery.co.uk
Address: Eastwood, NG16 2AQ