Thank you!
Thanks for contacting Neptune Property Service. We have sent them a text and an email with your query. They should be in touch soon.
Founding Member
Waiting on up to date insurance documents from this company
Established in early 2017 fitting bathrooms and renovating bedrooms. Being able do carry out the complete works means a cust...
Founding Member
Neptune Property Service Reviews
5.0 overall (out of 1 reviews)
Excellent craftsmanship and service posted 23/05/2020
Neptune Property Service delivered excellent work in a domestic property, very p...
Neptune Property Service delivered excellent work in a domestic property, very professional, flexible, tidy, helpful and giving good advice - highly recommended
Read more
Time Management: 5
Friendly Rating: 5
Tidiness: 5
Value Rating: 5
About Neptune Property Service
Established in early 2017 fitting bathrooms and renovating bedrooms. Being able do carry out the complete works means a customer can request a full bathroom refit or bedroom overhaul and I can go in and do the lot saving the hassle of having to project manage and arrange separate trades. If your bedroom or bathroom requires a new window or door as part of a project this can be done too.
Founding Member
Neptune Property Service Skills
Bathroom Fitter
Bathroom Installations & Repairs
Bathroom Repair
Complete Bathroom Refurbishment
Bathroom Design
Tiler
Floor Tiling
Plaster Skimming
Screeding
Under Floor Heating - Electric System
Wall Tiling
Internal Rendering
Plumber
Bathroom Installation
General Plumbing
Radiators
Power Showers and Pumps
Water Tanks and Immersion Heaters
Plasterer / Renderer
Flooring Expert
Painter / Decorator
Indoor Painting and Decorating
Window / Conservatory Expert
Carpenter / Joiner
Handyman
Neptune Property Service Accreditations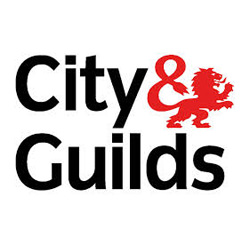 City and Guilds (2)
Level 2 Diploma in Plumbing Studies
---
Level 1 Diploma in Wall and Floor Tiling
All Advice by Neptune Property Service Advice
Sometimes you need a little bit of advice before hiring a trade. Our community of professional trades are here to help.
In what order is a bathroom installed?
This can vary depending upon the new bathroom design, the repairs works that maybe necessary to any damage such as rotten floors etc and plastered or paneled ceiling. As a general idea, day 1 will be rip out, day 2 or more depending upon the extent of the work will be repairs. Then the timescale depends upon number of personal on a job, initial plumbing amendments if any, new subfloor, shower tray or bath install and plumbing test, ceiling panel installation, light installation, install wall tile backer boards or wet wall panels, waterproofing of the tile backer boards, tiling, grouting and siliconing, finished floor installation either tiles or luxury vinyl, installation of the units and shower, more siliconing, testing the final plumbing of the taps, shower, toilet. It takes time to have a good quality job done.
See Answer
What is the best design layout for a small bathroom?
The main issue here that controls the layout of the bathroom is the existing and potential amendments that can be made to the drainage and soil pipe in accordance with the building regulations without too much work. There are regulations that dictate the maximum size holes that can be drilled into joists for waste pipes and in most cases there is not much that can be done moving soil pipe from one location to another so it becomes impractical to relocate the toilet to the other side of the room. This therefore dictates that the layout must remain as before but with newer units, perhaps wall hung sinks etc. In this case keep it simple do not go elaborate, keep the colours of the panels or tiles neutral or light coloured.
See Answer
What is the best type of flooring for a bathroom?
In our opinion the only options are Luxury Vinyl which is far nicer than the old fashioned vinyl, or tiles. Both are hygienic and provided they are installed properly easy maintenance. Regardless of whichever is installed the subfloor if timber based that they go on to must be waterproofed. Grout is not waterproof and despite what the manufacturers of luxury vinyl state it is not waterproof either water will get between the joints. Left over years the subfloor can rot potentially resulting in very expensive repairs if joists are destroyed. Either use a tanking compound on the floor or one of the waterproofing membranes.
See Answer
Neptune Property Service Recommendations
Worked on a project with NPH Bathrooms posted 19/08/2018
I had Neil complete a full refurbishment of my bathroom. He was able to give practical advice and suggestions to aid my decision making and went that bit further to give me something a bit more special.I am delighted with the results and he showed up when he said he would and was tidy. I also had Neil fit bigger radiators in my property which not only look great but the place is much warmer.I would highly recommend NPH bathrooms.
Subcontracted work to NPH Bathrooms posted 16/08/2018
I used NPH services to have a bathroom floor retiled. The service was professional, of high quality and to an excellent standard overall. Neil was knowledgeable and clear about what would be involved in the project. I would recommend him.
Neptune Property Service Contact Details
Phone: 0131 644 0201
Mobile Phone: 07956236300
Website: www.neptunetrades.co.uk
Address: Musseburgh, East Lothian , EH21 6EE