Thank you!
Thanks for contacting Complete-wiring-solutions . We have sent them a text and an email with your query. They should be in touch soon.
We are in the process of verifying this companies documents and insurances
I am a reliable, friendly trades-person who will design, install and certify your electrical work to the highest standards. T...
Complete-wiring-solutions Reviews
No Reviews
Be the first to leave a review for Complete-wiring-solutions
Leave a review
About Complete-wiring-solutions
I am a reliable, friendly trades-person who will design, install and certify your electrical work to the highest standards. The quote i give you is an honest assessment of the work involved. I will treat your home/business like it is my own. I am fully qualified in several different trades all work is guaranteed for two years. I have been a domestic/commercial electrical, telecom and data contractor for over 15 years.

I undertake all cabling and electrical work from house rewires, inspection and testing, lighting, heating controls, cooker outlets, new sockets, under floor heating, consumer unit upgrades, security lighting, security CCTV, electric shower, home networking, outdoor sockets, telephone points, data points, wall mounted T.V. All electrical work is provided with a certificate and guaranteed for 6 years.
Complete-wiring-solutions Skills
Electrician
Electrical Inspections / Tests
Outdoor Lighting & Power
Indoor Lighting & Power
Electrical Under Floor Heating Installations & Repairs
Security Expert
CCTV Installations
Burgular, Security and Intruder Alarms
Complete-wiring-solutions Accreditations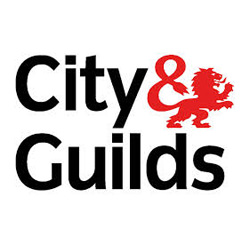 City and Guilds (4)
Level 2 Award in Communications Cabling - Fibre Optic Cabling in an Internal Environment
---
Level 2 Award in Communications Cabling - Copper Cabling in an Internal Environment
---
Level 3 Certificate in Electrotechnical Technology Installation (Buildings and Structures)
---
Level 3 Award in the Initial Verification and Certification of Electrical Installation
All Advice by Complete-wiring-solutions Advice
Sometimes you need a little bit of advice before hiring a trade. Our community of professional trades are here to help.
How often should a house be rewired?
A house rewire should last 20 or more years, sometimes as long as 40 years, but eventually the insulation on the cables will begin to breakdown and you will need a house rewire.  You can have your wiring checked by an electrician.  However there are not actually any set guidelines for how long a re-wire will last, it's more to do with how your property has been used and the materials used to carry out the wiring. A lot of older rewires will have used materials which today are deemed not suitable such as lead cabling or tough rubber sheathing. This is why a lot of the advice you will read suggests that you may require a re-wire if your electrics are over 20 years old. This will then ensure your property is up to current regulations. 
See Answer
What are the benefits / advantages of installing CCTV?
According to the most recent government figures, "2 in 100 households [were] victims of domestic burglary" over the year the data was gathered, with 40% of incidents taking place during work hours when fewer people are likely to be home. Consequently, having cameras pointed at your home's doors (through which 70% of burglars gain entry to a property) and windows (the remaining 30%) is the best method by which to determine when a burglary took place, as well as making it easier to identify an intruder. This is particularly beneficial in cases where criminals have scoped out a property before breaking and entering, as you will be able to review footage and determine just how many times certain individuals have assessed a property over time. This could then halt a potential break-in before it takes place.
See Answer
What different types of CCTV camera are there?
1. Infrared cameras IR cameras are often referred to as day/night cameras.  As the name suggests, they are capable of capturing images during the day or the night, and so provide 24 hour surveillance. In the day an infrared camera will behave like a normal camera, capturing coloured images and video.  At night, or in low light or even no light environments, the camera will capture images and video in monochrome.  In environments with decreased visibility, infrared cameras will flood an area with infrared light from infrared leds positioned around the outer edges of the camera lens. Therefore, IR cameras are most appropriate for monitoring low or no light areas, or for providing 24 hour surveillance. These types of camera are often found car parks and are also favoured by the army. In terms of camera design, IR cameras are available as bullet cameras, domes cameras, box cameras and pan-tilt-zoom cameras. 2.  Bullet Cameras Bullet cameras can be used as indoor or outdoor cameras.  Bullet cameras which do not have day/night capability and are not protected by weather-proof casing can be very small and cost-effective.  They can be mounted on walls or on ceilings.  Bullet cameras with infrared capability are typically larger, as are bullet cameras contained in weather-proof casing. Visibly, bullet cameras can provide a strong deterrent and they can also boast an impressive range of sight up to, and sometimes more than, 300ft.  They are, however, vulnerable to vandalism if mounted in a place where they can be easily reached.  It is also clear which way they are pointing and can have an exposed cable unless they come with a cable management bracket. 3. Dome Cameras Dome cameras have become increasingly popular in recent years.  They are most typically found in retail stores, bars, restaurants and the home.  Day/night capability and weather-proof casing are available with dome cameras which are often also vandal proof.  Some of the advantages of dome cameras is that they are discreet, can be mounted vertically, horizontally or diagonally, and that they often have a tinted case which conceals the direction in which the camera is pointing. Increasingly, dome cameras boas a pan-tilt-zoom capability.  Here the camera can rotate to follow its target when they would ordinarily have left the camera field of vision.  This is particularly useful in dome cameras as their tintec case disguises the fact that the camera if moving to follow a target.  However, if it is long distances that you need your CCTV camera to cover, other types, such as the bullet camera or the box camera, may be more appropriate. 3. Box Cameras Box Camera CCTV units are not discrete, and in the same way as the bullet camera, this has both its advantages and disadvantages.  On one hand their visibility could provide a deterrent to would be vandals or thieves.  On the other hand their visibility may be intrusive in an indoor environment and it is clear what they are pointing at.  A large range of lenses are available for box cameras, meaning it is possible to have zoom and long-distance capability and they can also be covered with weather-proof casing.  They are also relatively inexpensive but rarely come with IR capability.
See Answer
Complete-wiring-solutions Recommendations
No Recommendation
A trade hasn't left a recommendation for Complete-wiring-solutions