Thank you!
Thanks for contacting AJ and Sons Plumbing Ltd. We have sent them a text and an email with your query. They should be in touch soon.
This company has had their insurances and documents Verified
AJ & Sons plumbing was established in 2011, we are a family run business based in skegness Lincolnshire. We carry out all typ...
About AJ and Sons Plumbing Ltd
AJ & Sons plumbing was established in 2011, we are a family run business based in skegness Lincolnshire. We carry out all types of plumbing services from leaks to full installations of bathroom suites, guttering installing radiators, and much more. We have carried out both domestic and commercial work installing bathrooms for a large hotel company, and also retirement housing complexes installing bathrooms, kitchens. We offer a 24/7 call out, FREE quotes and NO call our fee.
AJ and Sons Plumbing Ltd Skills
Bathroom Fitter
Bathroom Installations & Repairs
Complete Bathroom Refurbishment
Drainage & Sewer Expert
Drains and Sewer Clearance
Heating Engineer
Plumber
Bathroom Installation
General Plumbing
Guttering and Rainwater Pipes
Power Showers and Pumps
Radiators
Water Tanks and Immersion Heaters
Tiler
AJ and Sons Plumbing Ltd Accreditations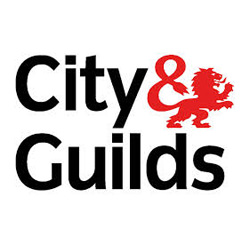 City and Guilds
Level 2 Diploma in Plumbing Studies
BPEC
Water Supply (Water Fittings) Regulations 1999 - WREG
All Advice by AJ and Sons Plumbing Ltd Advice
Sometimes you need a little bit of advice before hiring a trade. Our community of professional trades are here to help.
How much does it cost to replace guttering?
The cost of replacing guttering depends on many factors. 1.The type of guttering you want 2. The size of your property 3. What the access is like and how easy it is to get around property. The best thing I can suggest is to look at the different types there is available on the market, and speak to the installer to see what they recommend.
See Answer
What are the common causes of blocked drains?
The most common blockages on domestic drains seems to come from wet wipes, or toilet wipes, which dont dissolve and bundle together within the drain and cause a blockage. Also a big factor is fat. This can cause so many problems, and it clogs drains the same way as arteries. As deposits get stuck on the side of the pipe, as other materials and fat are put down the drain, the deposits that are stuck in the pipe grab bits as they pass by and build up until it blocks the pipe and doesn't allow any solid to pass through.
See Answer
How much does a new bathroom cost?
Hi. the cost of a new bathroom really depends on what you want fitted. The price can vary so much depending on style, budget, and if you want items moved to different positions in the room. Also a factor can be the walls, whether you want it tiling or splash boarding. My advice would be to get brochures and look through them and have an idea what you would like, then sit down with your plumber and go through it And also take on board any ideas your plumber may have as these could save you money.
See Answer
AJ and Sons Plumbing Ltd Contact Details
Phone: 07732363238
Mobile Phone: 07732363238
Website: www.ajsons-plumbing.co.uk
Address: skegness, Lincolnshire , PE25 2PR