Thank you!
Thanks for contacting JOHN DEAN PLUMBING. We have sent them a text and an email with your query. They should be in touch soon.
JOHN DEAN PLUMBING
This company has had their insurances and documents Verified
Hello, I have been a qualified plumber for 20 years having gone through an apprenticeship. I am Gas Safe registered holding...
Contact Details
JOHN DEAN PLUMBING Reviews
5.0 overall (out of 1 reviews)
My own plumber in Iwade posted 09/07/2019
John has been to my house several times installing new radiators, fixing overflo...
John has been to my house several times installing new radiators, fixing overflows and serviced my boiler along with a flush. With respect to the boiler service I have been with British Gas for many years, but John took the service to a new level stripping it down and giving all a good proper clean and checking the output. The British gas service 20 minutes maybe spending more time on their computer than doing anything to the boiler, John at least an hour and all on the boiler itself, so don't waste your money on British Gas. I have found John to be punctual, explains a problem and options to resolve it and does a professional job keeping your home clean and tidy and removing all rubbish. His prices are very fair which is more than you can say about many and I now feel he is my personal plumber in the village and would recommend him to anyone without an reservations.
Read more
Time Management: 5
Friendly Rating: 5
Tidiness: 5
Value Rating: 5
About JOHN DEAN PLUMBING
Hello, I have been a qualified plumber for 20 years having gone through an apprenticeship.

I am Gas Safe registered holding qualifications in natural gas and LPG.

I am OFTEC registered for pressure jet oil appliances and tank/supply pipework installations.

I carry out all types of plumbing work including bathroom re-fits.
JOHN DEAN PLUMBING Skills
Heating Engineer
Bathroom Fitter
Bathroom Installations & Repairs
Complete Bathroom Refurbishment
Bathroom Repair
Plumber
Radiators
Bathroom Installation
Under Floor Heating - Water System
Power Showers and Pumps
Water Tanks and Immersion Heaters
JOHN DEAN PLUMBING Accreditations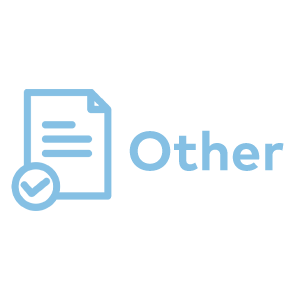 Other
Registered as an Upper Tier Waste Carrier and Dealer
All Advice by JOHN DEAN PLUMBING Advice
Sometimes you need a little bit of advice before hiring a trade. Our community of professional trades are here to help.
What are the benefits of installing an unvented cylinder?
One of the important benefits is flow rate and being able to use multiple outlets. Unvented cylinders operate at mains pressure which allow customers to get rid of shower pumps and also large water storage in the loft. Heat recovery is quick allowing more people to use the bathroom/shower in quick succession.
See Answer
What is the best smart thermostat in 2020?
Nest is the market leader and my favourite. They are easy to install, customer friendly and the app is easy to navigate. Customers rave about how easy it is to use and that keeps me installing them. I've not had a bad experience with them at all. Their technical back up and support is also very good.
See Answer
What is the best combi boiler?
I'm not accredited by one brand so I'm unbiased. I quote for different boilers depending on the customer needs. However I do have a couple of personal favourites. So for me it's between two... I like the Baxi 600 series for ease of installation, brass components, reliability and comes with a good warranty. My other would be the new and improved Alpha E-Tec plus. They have remodelled and added Honeywell and grundfos components. They have a combined condense and PRV for ease of installation. The Alpha is a low cost boiler which meets a lot of customers needs and budgets. Always good to have something like that in your back pocket.
See Answer
JOHN DEAN PLUMBING Recommendations