Thank you!
Thanks for contacting Electricians On Call. We have sent them a text and an email with your query. They should be in touch soon.
This company has had their insurances and documents Verified
ElectriciansOnCall are Kent's premier and most accredited electrical contractors covering all CT and ME postcode areas. From...
Electricians On Call Reviews
No Reviews
Be the first to leave a review for Electricians On Call
Leave a review
About Electricians On Call
ElectriciansOnCall are Kent's premier and most accredited electrical contractors covering all CT and ME postcode areas. From changing a faulty light switch to a complete rewire we have the knowledge and experience to ensure that it all runs smoothly. We are fully approved by the NICEIC, and as such you can be sure that all electrical works undertaken are of the highest standard.

We are fully registered under Part P of the building regulations to carry out work within a domestic environment, and have fully qualified and experienced engineers able to carry out electrical installation work within a commercial or industrial setting.

24 Hour Callout Service

We are fault finding specialists, with 5 local offices throughout our working area we are normally able to reach you within 2 hours, 24 hours a day. We offer a complete round the clock callout service with no call out charges, we charge a fixed price based upon a half hourly rate which you are informed of prior to sending our engineer. No hidden extras and no additional costs. We operate 7 days a week 24 hours a day. We don't use call centres or out of hours companies, when you call your local number you will be speaking directly to the engineer on call for your area. The only time you will get an answerphone message is if the engineer for your area is on the phone or, out of signal area, just leave a message and they will return your call. They will be happy to offer free advice where required, arrange an appointment for a free quotation or offer you an immediate response for an electrical fault.
Electricians On Call Skills
Electrician
Electrical Inspections / Tests
Electrical Under Floor Heating Installations & Repairs
Outdoor Lighting & Power
Fuse Board / Consumer Units
Rewires
Indoor Lighting & Power
Fault Finding
Smart Home Installations
Electricians On Call Accreditations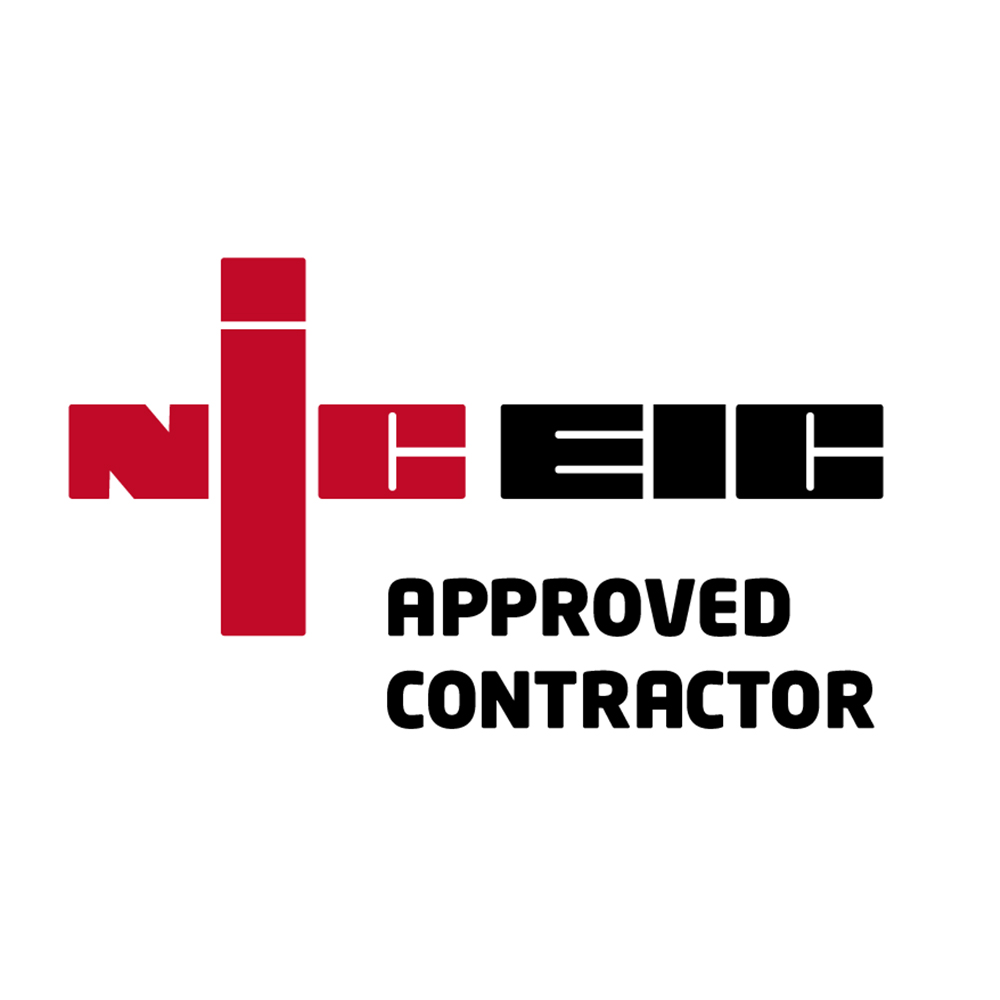 NIC EIC Approved Contractor
Approved Contractor, Domestic Installations - BS 7671
All Advice by Electricians On Call Advice
Sometimes you need a little bit of advice before hiring a trade. Our community of professional trades are here to help.
What is the average cost to rewire a house?
The easiest answer is, as much as you would like to spend. There is no such thing as an average rewire as each job is different, more importantly, each customer has different ideas and tastes. In over 20 years of being in business I have never met 2 customers that have exactly the same taste in sockets, switches, light fittings etc. Requirements can range from the very basic, utilising the decent homes standard as a minimum specification for numbers of sockets and lights within each room, all the way up to hidden and recessed lighting with voice controllable accessories. The list is endless, all we can do is find out what the customer wants, make their requested specification as safe and future proof as possible, and of course, hopefully exceed their expectations.
See Answer
Electricians On Call Recommendations
No Recommendation
A trade hasn't left a recommendation for Electricians On Call
Electricians On Call Contact Details
Phone: 01843491105
Mobile Phone: 07760751182
Website: www.electriciansoncall.com
Address: Broadstairs, Kent , CT10 3EW