Thank you!
Thanks for contacting CD Electrical. We have sent them a text and an email with your query. They should be in touch soon.
This company has had their insurances and documents Verified
Electrical contractors covering south London and Surrey areas. Covering all aspects of domestic and commercial electrical ins...
About CD Electrical
Electrical contractors covering south London and Surrey areas. Covering all aspects of domestic and commercial electrical installation from a fault or small addition upto a full automated home refurbishment and everything in between. We have a wide range of skills and are more than happy to discuss your plans and help come up with a solution that suits your dreams as well as your budget.
Electrician
Electrical Inspections / Tests
Electrical Under Floor Heating Installations & Repairs
Fault Finding
Fuse Board / Consumer Units
Indoor Lighting & Power
Outdoor Lighting & Power
Rewires
Smart Home Installations
Telecommunications Expert
Network Data Cabling Installations
Digital Home Networks
Surround Sound Installations
Telephone & Broadband Sockets
Wifi Distribution
Security Expert
Access Control Systems
Burgular, Security and Intruder Alarms
CCTV Installations
Intercom Entry Systems
Handyman
Heating Engineer
Smart Thermostat Installation
Carbon Monoxide Alarms
CD Electrical Accreditations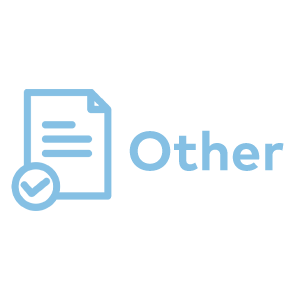 Other (2)
Aico - Part of Aico's Expert Installer Scheme
---
Genius Hub Installer Training Complete
All Advice by CD Electrical Advice
Sometimes you need a little bit of advice before hiring a trade. Our community of professional trades are here to help.
Which outdoor lights are the best?
As long as the fittings are suitably IP rated (waterproof) for the environment they are going in then the world really is your oyster when it comes to outside lights. Below are some of the main examples we use. | Wall Lights | Spike Lights | Flood Lights | Ground Marker Lights | Festoon Lights | LED strips | Spotlights | Once you know what type of light you want or what end result you want to achieve its time to think about: - The colour temperature of the light: Generally cool white, Natural white or Warm white. But how about multi colour changing lights? - The colour finish on the fittings: Black, White, Grey, Green, or how about bare metal finishes like Steel, Bronze or Brass? - How to control them: Switches, Timers, Sensors or Smart controls by Controllers or Phone Apps
See Answer
How do outside light sensors work?
Outside light sensors are generally split into 3 categories: PIR (Passive Infra-Red), Photocell and Microwave. -PIRs work by detecting movement. These can be setup so they monitor certain areas by fitting at certain heights or points, masking is also available to avoid nuisance activation. The PIRs we generally fit can then be tweaked by 3 settings, Sensitivity (how much movement it takes to trigger) Lux ( When will it trigger, all the time, early evening to late morning, middle of the night) Time ( How long will the the trigger last, usually the options are between 30 seconds to 30 minutes from last detected movement) -Photocells use lux levels (natural lighting levels) to determine switching, so they will come on when natural light levels drop below a certain point. Examples could be if its a particularly cloudy day or middle of winter the lights will trigger at the set levels rather than to a set time period meaning they are on when you need them rather than at the same times everyday. - Microwave sensors use high frequency electromagnetic waves to detect movement, they use a more advanced technology than standard PIRs. And an additional benefit is they can work behind plastic structure of lights without the requirement of a frosted or clear plastic panel for the sensor. Microwave sensors are not used as frequently as traditional PIRs due to cost implications.
See Answer
What is the best IP rating for outdoor lighting?
The best IP rating is the highest you can achieve. The highest possible grade is IP69K but for general household lighting a more suitable minimum rating would be IP65 up to IP67. IP relates to Ingress Protection, the first number digit refers to the foreign bodies (Solid objects like fingers or tools) or particles (like dust and debris) the second digit refers to moisture ingress, IE water. A rating of IP65 will offer full protection against all foreign bodies, dust and other particulates as well as protection against low pressure water jets from any angle (ie a hose or small domestic pressure washer)
See Answer
CD Electrical Recommendations
No Recommendation
A trade hasn't left a recommendation for CD Electrical
CD Electrical Contact Details
Mobile Phone: 07886786908
Website: www.cdelectrics.co.uk
Address: Croydon, CR0 4AE