Thank you!
Thanks for contacting Beales Services. We have sent them a text and an email with your query. They should be in touch soon.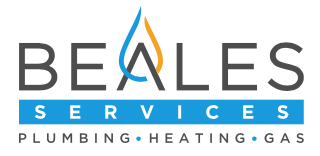 This company has had their insurances and documents Verified
ABOUT OUR COMPANY We are a plumbing, heating and gas specialist company, based in Buckhurst Hill and South Woodford, operati...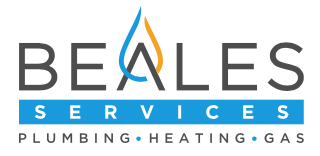 Beales Services Reviews
5.0 overall (out of 5 reviews)
Boiler Service & Megaflo Service posted 22/02/2022
This is the first time we have used Beales Services after being recommended by a neighbour. We had our first annual boiler service and Megaflo service on a new system. Ben arrived on time and was friendly and professional throughout. He addressed some issues we had with our radiators and was really helpful at explaining and answering specific questions.
Time Management: 5
Friendly Rating: 5
Tidiness: 5
Value Rating: 5
---
Very good smooth overall experience combined with professional job execution and good value posted 15/01/2022
Ben's team performed full gas-safety certification, fitted a flue inspection hatch and carried out a boiler service.
Time Management: 5
Friendly Rating: 5
Tidiness: 5
Value Rating: 5
---
Boiler replacement and Gas safety certificate posted 18/10/2021
We initially asked Beales services to do a gas safety certificate and boiler service, during the service it was discovered the boiler was no longer fit for purpose so another appointment was made for a boiler replacement. The guys arrived on time, kept me informed of what they were doing and cleaned up after themselves. Very good service and would use them again and recommend to friends too
Time Management: 5
Friendly Rating: 5
Tidiness: 5
Value Rating: 5
---
Professional/prompt and organised posted 21/04/2021
Ben was super efficient he came over within a day gave us a quote and then replaced the boiler - no mess or fuss. Very trustworthy would definitely use him again and would very much recommend him.
Time Management: 5
Friendly Rating: 5
Tidiness: 5
Value Rating: 5
---
Great service posted 29/08/2019
Ben was recommended to us by a family member so had no concerns about booking him for a boiler installation. he was polite, friendly, and provided a lot of advice and answered a lot of our questions. Very happy with our new boiler and would like to mention that he left the place spotless would be more than happy to use him again
Time Management: 5
Friendly Rating: 5
Tidiness: 5
Value Rating: 5
---
Beales Services Contact Details
Phone: 020 3488 0883
Mobile Phone: 07921705246
Website: www.bealesservices.co.uk
Address: Buckhurst Hill, Essex , IG9 6AB