Thank you!
Thanks for contacting 000 Ltd T/A AV Logic. We have sent them a text and an email with your query. They should be in touch soon.
We are in the process of verifying this companies documents and insurances
AV Logic Established 2016 AV Logic was founded by Hitesh Meghani, and started from a small garage in North West London, afte...
000 Ltd T/A AV Logic Reviews
No Reviews
Be the first to leave a review for 000 Ltd T/A AV Logic
Leave a review
About 000 Ltd T/A AV Logic
AV Logic Established 2016

AV Logic was founded by Hitesh Meghani, and started from a small garage in North West London, after he completed a good few years in Plumbing and building, with just a second hand van and a bag of tools.

Hitesh had a vision then to remove the stigma associated with the plumbing and building industry i.e plumbers with bad workmanship, rip off the customers and simply did not provide the service customers expected.

Company's Philosophy

AV Logic's philosophy is to provide value for money, do the right job, at the right price, at the right time to suit our customers and keep things simple.

As a family run business we pride ourselves on offering a personal service. We will always carry out work to the highest standard and we are highly experienced and qualified in their respective trades. Hitesh Himself is a Certified Gas Engineer and a qualified electrician.

The dedication to fulfill our customer's needs and wants has always been imperative to the way we operate and we adapt our services in order to achieve this.

We work with the intent that once a customer uses AV Logic we hope they become an AV Logic customer for life'. We do this by providing many services and not just Plumbing. Take a look at our other services – CCTV, Home security, General maintenance and much much more.

Transparency

We are a transparent company, and we were the first to be 100% transparent with our charges.

Our charges are clearly shown on a quote and if things change or get added you will be the first to know. Our friendly and helpful staff will make customers fully aware of our rates at the time they enquire or book a job.

Core Services

AV Logic's core services are Plumbing & Heating, and we have been offering these services to Londoners for many years. Our long-built reputation gives the added assurance that you are using one of the most respected names in the business.

All work can be booked at a time suitable to the customer. Emergency calls arrival time may vary due to location. Our services are available 24 hours a day.

We also have fully qualified technical services managers who carry out estimating, quality control and project manage larger jobs.

Additional Services

We are now in the position to offer a complete property maintenance service.

We can now carry out drains services, bathrooms, electrics, appliances, carpentry, building, and roofing. All trades are subject to the same quality control guidelines and work guarantee as our core trades.

Charities

The Company has been involved in helping various charities since we were founded.

AV Logic believe that corporate involvement, helping, sponsorship, and fund-raising, is an opportunity for us all to work with charitable institutes and help raise much needed funds to go to good causes as well as promote awareness of their objectives.

AV Logic's Future

The AV Logic team are always looking to find the next adventure. We love training courses! If something new is coming you can rest assure we will jump to it.
000 Ltd T/A AV Logic Skills
Heating Engineer
Electrician
Electrical Inspections / Tests
Outdoor Lighting & Power
Outdoor Lighting & Power
Indoor Lighting & Power
Electrical Under Floor Heating Installations & Repairs
Bathroom Fitter
Drainage & Sewer Expert
Drains and Sewer Clearance
Flooring Expert
Laminate Flooring
Under Floor Heating - Electric System
Under Floor Heating - Water Systems
Handyman
Plumber
Bathroom Installation
General Plumbing
Guttering and Rainwater Pipes
Power Showers and Pumps
Radiators
Water Tanks and Immersion Heaters
Under Floor Heating - Water System
Security Expert
Specialised Expert
Under Floor Heating - Water System
000 Ltd T/A AV Logic Accreditations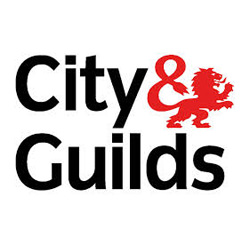 City and Guilds
Level 3 Award in the Requirements for Electrical Installations BS 7671: 2018
Logic (3)
CCN1 - Core Domestic Gas Safety - NG
---
CPA1 - Combustion Performance Analysis
---
CENWAT - Central Heating Boilers & Water Heaters
All Advice by 000 Ltd T/A AV Logic Advice
Sometimes you need a little bit of advice before hiring a trade. Our community of professional trades are here to help.
000 Ltd T/A AV Logic hasn't given any advice on Verified yet.
000 Ltd T/A AV Logic Contact Details
Mobile Phone: 07532626216
Website: www.avlogic.co.uk
Address: London, London , NW9 9SU